Charlotte Mason suggested teaching science within the context of the natural world buy going on weekly nature hikes. (Scrap pages from galleries are linked to details)
Students learn to observe, identify and record interesting discoveries by sketching and recording observations in a Nature Diary (also called Nature Sketchbook, Creation Notebook, Nature Notebook, Nature Journal, Discovery Journal, etc).
Made with Desert Sunset kit
Step it Up
You can step it up a notch by adding digital photography and digital scrapboking. Your children will learn about photography, layout and design as well science and appreciating God's creation.
My favorite pages are the ones with children and nature!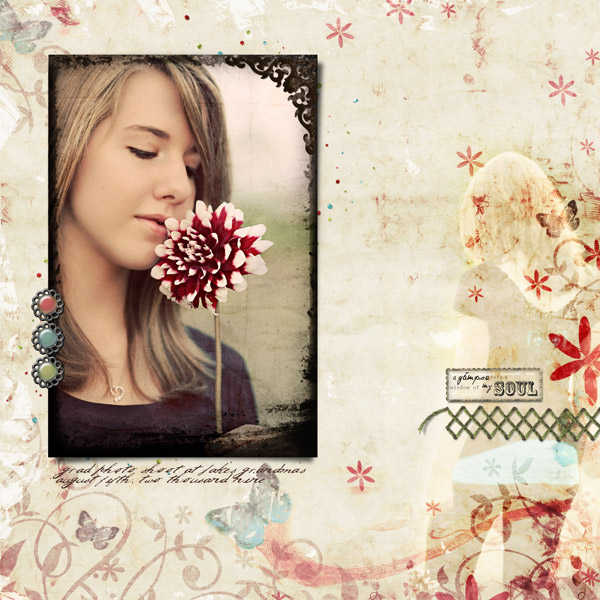 Digital scrapbook is MUCH cheaper than regular scrapbooking. Going digital requires no scissors, glue, mess, or storage room–all the work is done on the computer.
Students use digital scrapbook methods to add sketches, photos, poems, copy work, journaling, etc. You can share their nature pages online, keep on a CD, or print from your computer.
Start with a Discovery Adventure
Go on a discovery adventure. No need to go far, start in your backyard. Everyone must find something God created (bugs, plants, birds, etc) to be drawn and researched at home.
Once your child decides on a topic go home and research it using books like Handbook of Nature Study or Creepy Crawlies and the Scientific Method.
Students use copywork methods to journal beside their sketches (by hand or on the computer). We include Bible verses too.
Digital Scrapbook Students Findings
These gorgeous layouts below use Nature Sketch digital scrapbook kits from Cottage Arts. Here mother and child both enjoy creativity: mother makes the pages and scans in daughter's artwork.
Easier Than it Looks
The pages below don't require as much artistic talent as it looks. The journal pages are ready to use – you just add photos or sketches and journaling.
Kids LOVE it. My boys beg to digital scrapbook. Keeps them busy for hours!
Resources to learn more about CM Nature Journaling
What about you? Do you keep a Nature Journal? Do you scrapbook to learn? Does it sound interesting to you?
For more see my Scrapbook Blog