Cath Kidston is a British fashion designer,. Her company, Cath Kidston Limited sells home furnishings and related goods through shops, online. She is particularly known for her nostalgic floral patterns. Especially pink and red roses and aqua blue backgrounds.
Below are Etsy items made from her fabric sandwiched between digital  papers I made inspired by her designs. I hope to make a quilt from her fabrics one day (in my spare time I have openings between 3 and 4 am).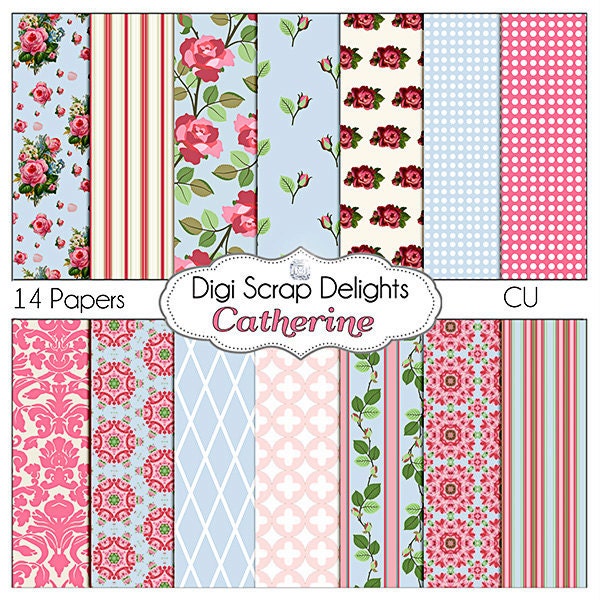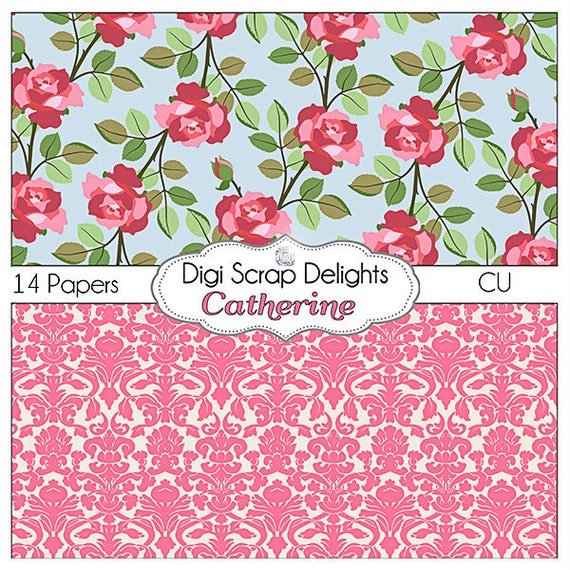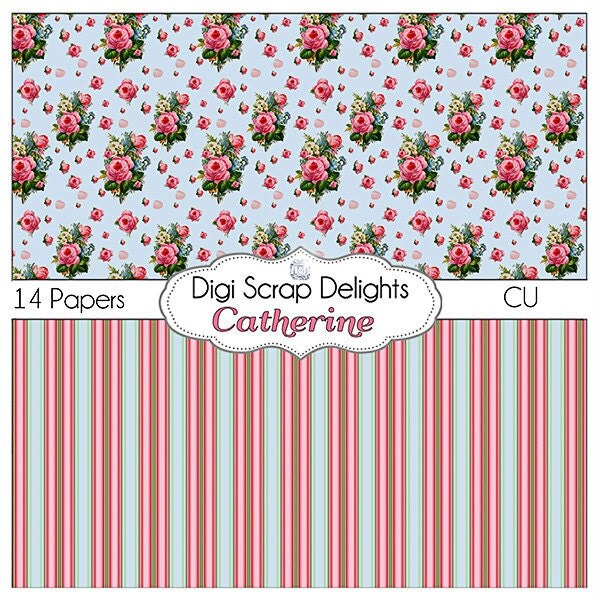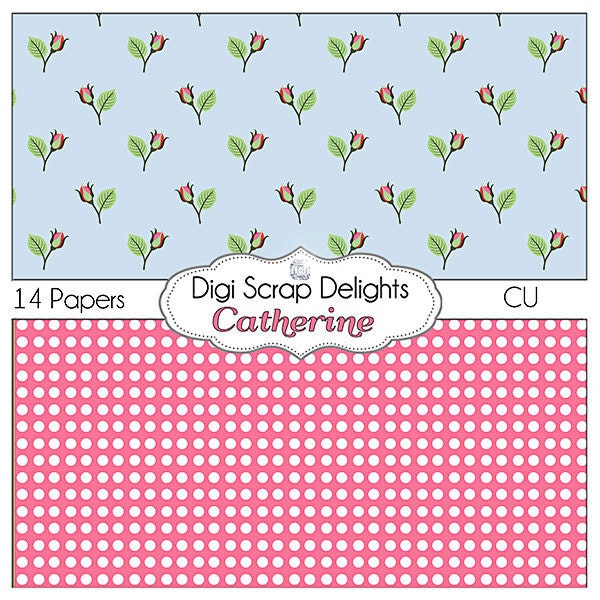 Treasury tool by Red Row Studio.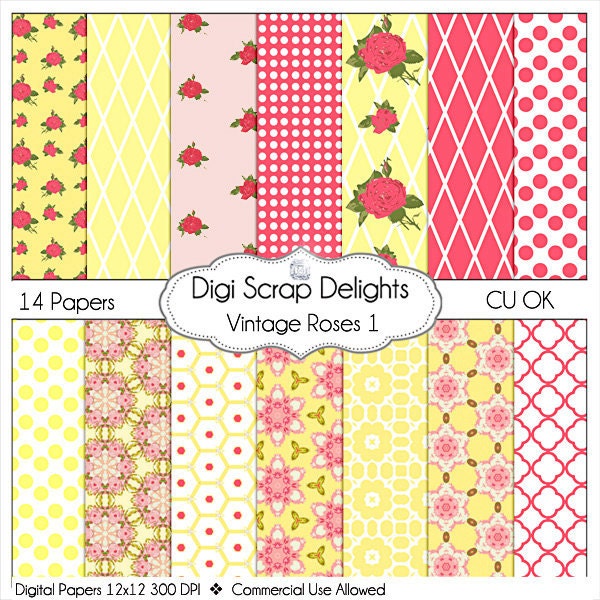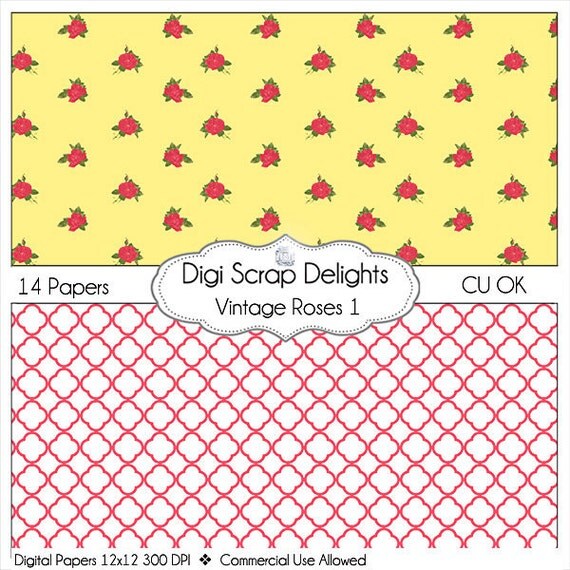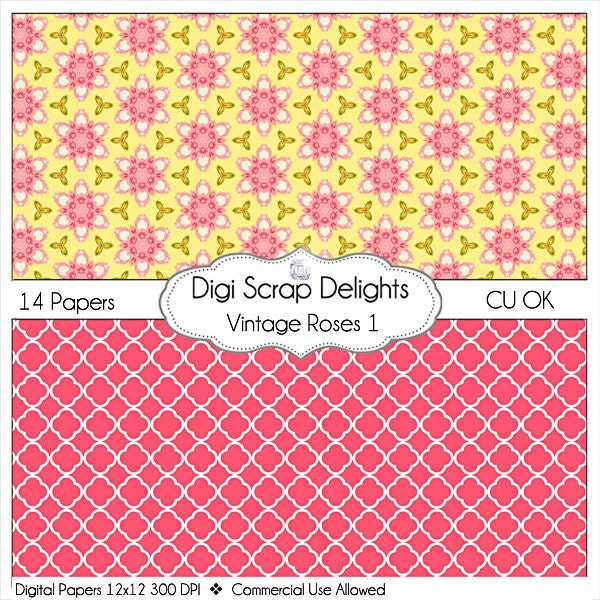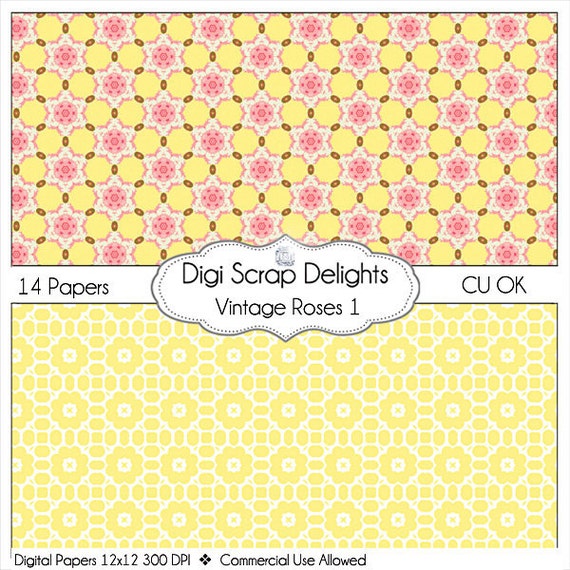 You can get BOTH paper packs for$6 and a FREE pack because we are having a buy 2 get 1 free special at http://www.etsy.com/shop/DigiScrapDelights