I fell in love with  butter beans my father made when I was young.
Butter beans (also known as large Fordhook Lima beans) make a wonderful rich creamy soup. Lima beans are an inexpensive and full of protein and fiber add a delicious taste to soups, casseroles, and salads.
This versatile recipe can be made with or without the carrots, celery, artichoke or turkey– on the stove or in the crock pot. Super for a cold day, the cooking smell is wonderful.
1 pound of dried Lima or butter beans
4 cups water
5 carrots, chopped
1 large onion chopped
2 stalks celery, chopped
4 cubes chicken bouillon
8 cups water
2 tablespoons olive oil
salt and pepper (or Mrs Dash) to taste
optional: turkey ham (cubed) or smoked turkey leg
optional: 1 14-16 ounce can artichoke bottoms (diced or purée)
DIRECTIONS
Soak your beans for at least an hour, but overnight is best (the bigger the beans you are soaking, the more time they need.)
In a soup pot, saute vegetables in olive oil until onions and celery are translucent. Add lima beans, and saute for another 2 to 3 minutes.


Bring water to a boil. Add the bouillon and stir until dissolved. Add broth to the sauteed vegetables and beans (and turkey if used) Add  more water to cover beans, and allow soup to simmer  for 1 to 2 hours. (if you use smoked turkey leg you will need to remove bones). Serve steaming hot and enjoy!

Cooks well in crokpot too. 4-8 hours depending on setting.

Artichoke Note
I made this soup for years without the artichoke and love it but– if you have a can on hand try it–the artichokes add a wonderful flavor.
Butter Beans vs Lima Beans
There are two common varieties of lima bean — the baby lima bean and the Fordhook — but don't confuse them as the same bean in different stages of development. The Fordhook is larger, lighter in color, and has a stronger taste than the baby lima, but it is not a grown-up baby — it is a separate variety.
Canned Beans
I saw several recipes online using canned butter beans or lima beans.
I never tried it. I will next time I'm in a hurry.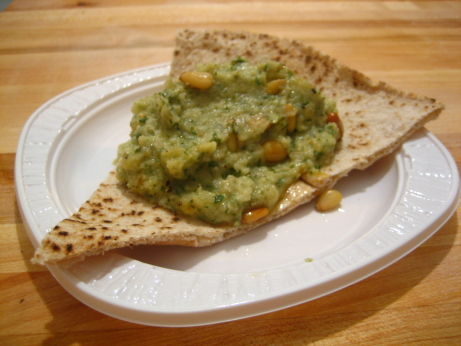 Lima Bean Hummas
I saw lima bean hummas recipe I'll try next. Check it out here.
.