Fruit of the Spirit Friday: Joy and Peace
Do you ever have thoughts that take you into a downward spiral?  I used to go into a downward spiral in my thoughts once a month around "that time." I would throw a pity party complete with tissues, comfort food (usually chocolate), singing the blues music, and dark cloud themed decorations.
I am learning to take every thought captive and not allow Satan the foothold he needs to start the downward spiral. Satan will try to deceive you with thoughts. Remember those cartoons with an angel on one shoulder and devil on the other? Satan tempts you through your thoughts. We have to recognize temptation and resist it instead of joining the band wagon.
The Be in Health* conference I went to a few weeks ago had a class on The 8Rs to Freedom. The freedom I found from these steps has brought me peace and joy.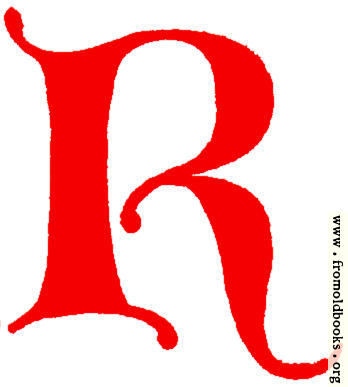 RECOGNIZE – You must recognize what it is.
RESPONSIBILITY – You must take responsibility for what you recognize.
REPENT – Repent to God for participating with what you recognize.
RENOUNCE – You must make what you recognize your enemy and renounce it.
REMOVE IT – Get rid of it once and for all.
RESIST – When it tries to come back, resist it.
REJOICE – Give God thanks for setting you free.
RESTORE – Help someone else to get free.
What a blessing to have a week of time to repent and be in the Word all day, every day. I dealt with several issues that I thought I had dealt with but deep down I knew I needed to Recognize, take Responsibility and Repent to really get these areas right.
Do You Want Joy?
Normally we don't associate joy with repentance. But without repentance there can be no joy. Are there any past failures or traumas in your life that keep coming up? Do you walk in self pity or martyrdom? Do you feel depleted and defeated? Would you rather walk in peace and joy?
Take a few minutes now to ask the Lord if you have any areas that need addressing by walking through these 8 Rs to Freedom. Just in time for the New Year – Rosh Hashanah!
Repent ye therefore, and be converted, that your sins may be blotted out, when the times of refreshing shall come from the presence of the Lord; Acts 3:19
If we confess our sins, he is faithful and just to forgive us our sins, and to cleanse us from all unrighteousness. 1 John 1:9
God is waiting to meet you where you are. He loves you and wants to forgive you and fill you with His peace and joy. When we understand the relevancy of God's word and the joy it brings to our lives, we will hunger and thirst for more.
When Christ is the center of our focus, the center of our heart's desire, we walk in peace and joy. What a wonderful loving merciful God we serve!
May the God of hope fill you with all joy and peace as you trust in Him so that you may overflow with hope by the power of the Holy Spirit." Romans 15:13
Step #8 is RESTORE – Help someone else to get free. Share about what you are learning from Our Father and sign Mr. Linky below so we can visit your blog.
*For more information see the book A More Excellent Way: Be In Health
I began this meme because I have personally experienced a deeper walk as a result of journaling as part of my personal Bible study. We all struggle with dying to self daily-–we are commanded to share one another's burdens–I'm hoping the meme will help others focus on God and grow spiritually. Click here for Blog prompts. Don't forget to comment.
Subscribe
Subscribe for 65 pages from The Heart Wisdom Teaching Approach (pdf)