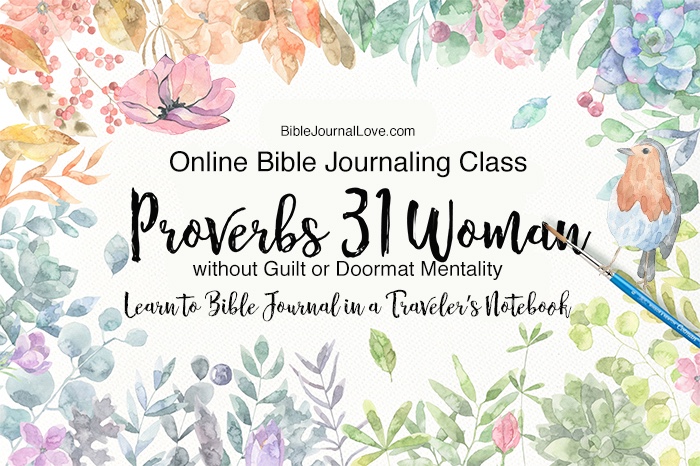 The Proverbs 31 Woman without Guilt or Doormat Mentality course includes 20 self paced lessons with printable DIY stickers ($50 to $80 value) to Bible journal through Proverbs 31:10-31 as you cut and paste the stickers into a Travelers Notebook.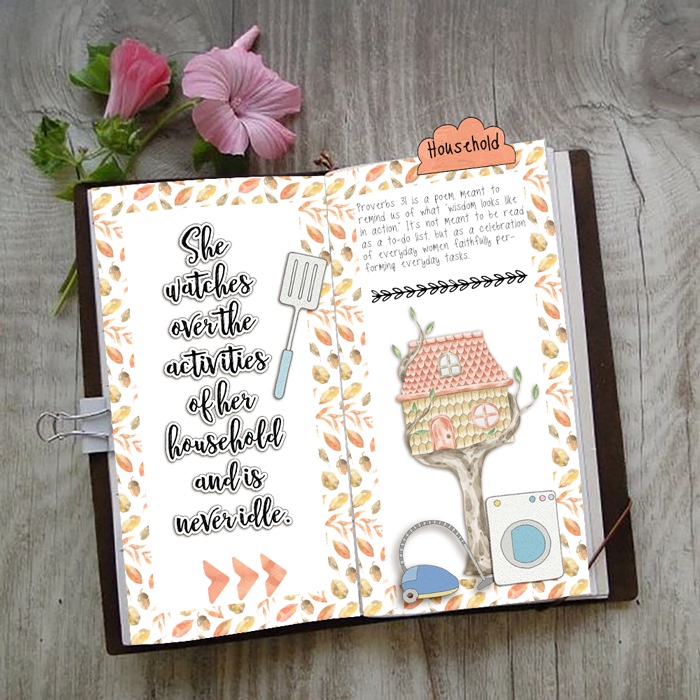 This study will focus on women of the Bible with the character traits in Proverbs 31:-10-31. Lessons begin Monday, July 31.
During this class we we create a Traveler's Notebooks Insert (Midori size 8.25″ x 4.33″). You do NOT need a notebook or inserts. We will be creating our own notebook. You only need copy paper. But if you want a Travelers Notebook to put the inserts inside click here.  
What is a Traveler's Notebook?

Preregister to SAVE $12!
Preregister for the Course now and save with a coupon. You will receive access to lessons before August 1, 2017. Preregistration coupon expired July 30, 2107.
1. Click on Enroll button.
2. Click on REDEEM COUPON
3. Type in PROVERBS31WOMAN
4. Continue with checkout.
Printable Cover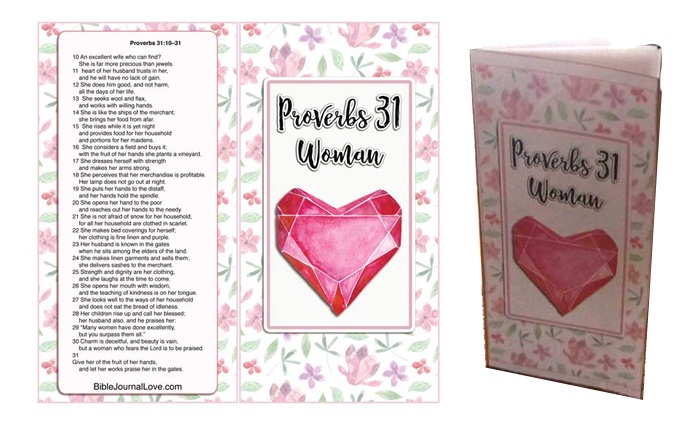 Supply List
Copy Paper
One of the following to bind the notebook

Needle and Thread
You do not need an insert because we will be making them. But most people love the inserts so much they make several one fore Bible study, one for prayer list, one for to dos, etc. So here is a video on how to make them.
FREE BONUS PRINTABLES
As soon as you register (or pre-register, you can download the free bonus printables ($10 value) and make your own inserts.
This course was created by Robin Sampson author of the Psalm 119 Bible Journaling Challenge.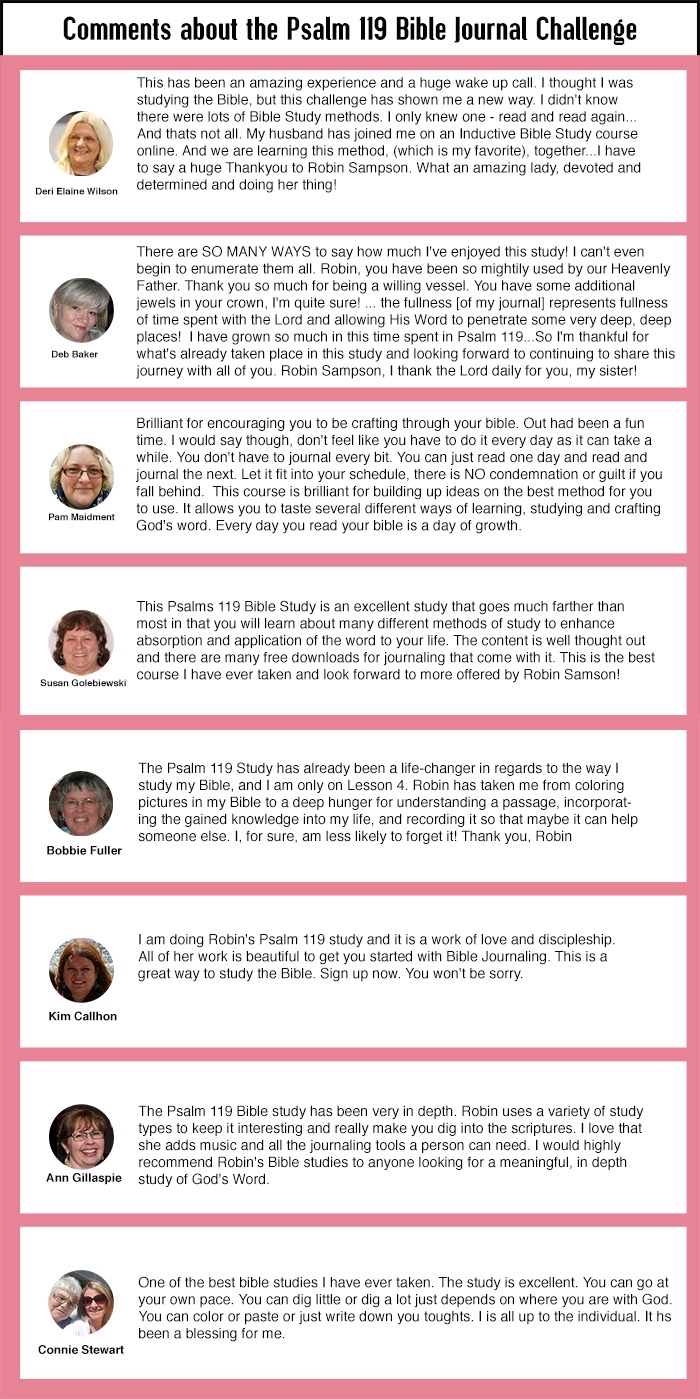 Check our Facebook Group and your email to get further information. Lord willing this course will begin before August 1, 2017.
Traveler's Notebook Accessories (Optional items)


Subscribe
Subscribe for 65 pages from The Heart Wisdom Teaching Approach (pdf)