I was speaking to a friend (who reads my blog daily) about yesterday's post. I mentioned how much I enjoyed Tuesdays In Other Words meme. I was surprised she didn't understand Tuesdays In Other Words is a meme that involves several other people. She missed out on reading the related posts. So I'm explaining in case anyone else is interested.
A meme (some pronounce it like theme with an m, some rhyme it with 'dream'; and some pronounce it so it sounds like 'mem' (from mem-ory). A meme is an idea that is shared and passed from blog to blog.
For blog readers memes are a great way to find blogs that may interest you. For bloggers memes are a great way to introduce others your blog or to get an idea for a writing prompt.
Tuesdays in Other Words is one of my favorite memes. A quote is given the week before and everyone writes thoughts on that quote and then visits blogs to read others' views on the same quote. It's almost like being in a writers' workshop. Each post is on the same topic from a different view.
If you are teaching your home school to write, these are great writing examples and/or prompts. Here are some of the posts from yesterday's meme. These are well worth visiting and reading:
Facing Brick Walls (Lori @ All You Have to Give)
Knocking Down Brick Walls (Robyn @ Overflowing Grace)
Brick Walls: In Other Words (Christin @ Gold Refined)
Brick by Brick (Bonnie @ Ink It Blog)
A Love Affair (Karen @ In Love with Jesus)
Measuring the Wall (Laurie Ann @ Magnolia's Heart Beats)
In Other Words: Brick Walls (Faery Inn)
Tuesdays In Other Words (Chris @ God will Make a Way)
Finding Meme Participants
Many memes use Mr. Linky to list the participants. Tuesdays In Other Words is a meme based on a posted quote each week by Amy at In Pursuit of Proverbs 31. So you would visit Amy's blog to find the a link to the current host or the Mr. Linky list. Click on a link from the blog posts; then scroll down the page. Here is a sample Mr. Linky List:
Works for Me Wednesday is a super popular meme. I participate from Heart at Home, my homemaking blog. Each week there are HUNDREDS of super tips to make your life easier. Here is a shot of the WFMW list this morning (it will grow throughout the day. Read my WFMW post here.
Think this is too many blogs to visit? You don't visit all, just like you don't read a magazine cover to cover. Just browse the list and only click on topics of interest to you. One blogger said she reads five posts then cleans a room and rewards herself with another 5 posts, then repeats.
Blog Meme List by Daily Themes

Click for larger View
This is a reference meme list for daily themes:
SUNDAY
Super Simple Spiritual Sunday This is a great place to start. No brain work or study involved. Simply keep track of blog posts you enjoyed during the week and post the list on Sunday with this pretty pink and yellow image and go to Heartofwisdom.com/blog to post your link. Make it seven links and you can also join Sunday Seven below (2 birds, 1 stone!). Spreading the word about someone else's blog is also known as Link Love.
Sunday Seven: Share your joys, your blessings and your burdens. List seven things going on in your life this week. Go back to the hub and comment on the current week's thread so that other Sunday Seven'ers can visit you.
MONDAY
Marriage Monday: Blog about your marriage. Visit the Fruit In Season, the Marriage Monday Blog Hub for weekly marriage themes. This site uses Auto-Linkies for anyone interested in posting a lengthy answer to the questions posed for each Marriage Monday. Bloggers can link their name and website directly to the Marriage Monday post for that week. Comments are welcome as well.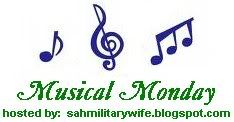 Musical Monday: Answer the question on your blog and use Mr. Linky!
If you don't know the answer, post the question on your site and challenge your readers to answer the question.
Meal Plan Monday. Plan your menu each week with others by joining Laura, the passionate organizer at http://orgjunkie.blogspot.com.
Miracle Monday: Write a post on your blog about a miracle that you have witnessed, been a part of, or that has inspired you. This should be encouraging.
Memory Verse Monday: is hosted at Karen's Ramblings. Either 1. Memorize a passage (or passages) of scripture. 2. Share why you have chosen the verse, or verses that you have. 3. Encourage one another with what God has been saying to you through this verse. 4. Share the ways in which you find remembering verses works for you.
TUESDAY
Tuesdays In Other Words: Amy at In Pursuit of Proverbs 31 gives you a quote to make you think (and write about). Copy the current quote and use it as a journal writing prompt for your blog entry on Tuesdays. Add your URL to the Mr. Linky auto links when your post is ready on Tuesday.
Treasure Tusday: Hosted by Training to B a P31 Woman.
Ruby Tuesday: Create a post that has the word or color RUBY or something else RUBY-related or TUESDAY-related in it. Its not a Christian meme but you could certainly post something about the Proverbs 31 woman to be a witness.

Tackle it Tuesday: Celebrate little steps of victory in your house work. Each Tuesday mom's post before and after pictures of a project or trouble area that they tackled that week. The project can be little or big – whatever you want. Basically, it is about giving incentive, deadlines and satisfaction in getting our household tasks done.
WEDNESDAY
Works for Me Wednesday: Wednesday you post a little tip you've learned–whether on parenting, or cleaning, or computers…basically anything that has "worked for you" in making your life easier. You post a link back to WFMW post, and enter your link in the "Mr. Linky" form at the bottom of the Rocks in My Dryer list. This thing has really grown. I love looking back at past hints and tips and have to tear myself away!
Word-Filled Wednesday: The purpose of Word-Filled Wednesday is to share God's word through photos & a verse!
Wednesday: What is This? : What Is It? a fun meme for artists and crafters. A challenge and hope that you will share what you are working on every week. Hosted by MaMa's Little Treasures.
Wordless Wednesday: Post an image on your blog that needs no explanation. Go to Wordless Wednesday.com and enter your link into Mister Linky's Autolink Widget to share with other Wordless Wednesday'ers.
Wifey Wednesdays: Shelia at "To Love, Honor and Vacuum" started this meme to encourage us to think of things we can do to make our marriages better, because if one's marriage is strong, everything else will fall into place.
THURSDAY
Thankful Thursday: Count your blessings every Thursday. What better way to pick up your mood than to make a list of things you are grateful for. Grab the code from Sting my Heart and get added to the blogroll. (I've combined Thursday 13 with Thankful Thursdays by listing 13 blessings.)
Slow Cooker Thursday: Add a recipe or find one. Lots to choose from at Family Corner's Slow Cooker Thursday meme.
Thursday Thirteen: This began as a shorter version of "100 things" every week to help bloggers get to know fellow bloggers. In order to get on the blogroll, you need to be a Thursday Thirteen regular, and you need to have the blogroll displayed on your blog. That may lead to problems because this is not a Christian list. You can always post 13 things without joining the blogroll.
Booking Through Thursday: This is not a book review meme, it is a meme about reading. Each week visit the hub to get a questions about reading. Copy the questions, paste them into your blog and answer them. When you're done, go back to the hub to post a comment or trackback letting everyone know so they can read your responses.
FRIDAY
Freezer Food Friday: Mj at What a Crock host this shivering meme. Help each other out by sharing recipes that can be at least partially prepared ahead and frozen for later use.
Frugal Friday: Crystal's "Biblical Womanhood" blog is hosting this money saving meme. Post your favorite money saving tip or coupon and join in with over a hundred others (sign Mr Linky).
Photo Friday: A weekly challenge. Each week Photo Friday posts a photo assignment. Your mission is the creative interpretation of the week's theme. When you're done, post the picture you took to your website and submit your link to Photo Friday. It's not a competition. Anyone with a camera and a place on the Internet to post pictures can participate.
Fruit of the Spirit Friday: I started this meme. You have three options. 1. Write about one of the fruits of the Spirit, i.e. love, joy, peace, patience, kindness, goodness, faithfulness, gentleness and self-control. 2. Write about a person who exhibits that fruit or 3. Answer the 7 discussion questions.
SATURDAY
Saturday Psalm & Praise: Held each Saturday at Seeking Rest in the Ancient Paths. To participate, you can post a Psalm/song or you can tell what impact it is has had on you and your thoughts. Sometimes just the Psalm is enough. Sometimes we have to let out our own words of praise!
Feel free to share blog memes in the comments. If you visit a meme post be sure to leave a comment.
Subscribe
Subscribe for 65 pages from The Heart Wisdom Teaching Approach (pdf)