Studies show over 75% of Americans are dangerously deficient in magnesium. Magnesium is an essential factor in more aspects of health than any other mineral, yet rarely measured by doctors.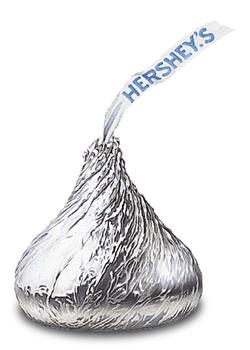 Chocolate cravings are a sign of a magnesium deficiency. Women's bodies scream for chocolate during PMS. Some researchers believe that women crave chocolate prior to menstruation because it contains high levels of magnesium.
A lack of this important mineral can cause insomnia, depression, fatigue, migraines, anxiety, hyperactivity, panic attacks, premenstrual irritability, attention deficit disorder, bladder problems, fibromyalgia, asthma, allergies, palpitations, heart arrhythmias, and more.
Even a mild deficiency causes sensitiveness to noise, nervousness, irritability, mental depression, confusion, twitching, trembling, apprehension, insomnia, muscle weakness and cramps in the toes, feet, legs, or fingers. Adelle Davis, writing in Let's Have Healthy Children
A 2004 study fed one group of mice a magnesium-depleted diet for a few weeks and fed control mice a regular diet. At the end of the study period, the poor magnesium deficient mice were prone to anxiety and to depression.
Magnesium Sources
The best way to get enough magnesium is to eat a variety of whole foods, including whole grains, nuts, seeds and vegetables. Cashews, almonds and sunflower seeds are an excellent source of magnesium (go trail mix!). Read about more food sources of magnesium.
Calcium supplements decrease the body's absorption of magnesium, as do soft drinks, alcohol, caffeine, excess sugar, diuretics and birth-control pills.
The recommended daily allowance is 350 milligrams. Some on the forefront of magnesium research are recommending up to 1000 mg per day in healthy people. The National Institutes of Health increased their recommended daily intake of calcium to 1,500 mg for prevention of postmenopausal osteoporosis.
Magnesium and Heart Conditions
Cardiovascular diseases have often been linked to magnesium depletion. Many forms of abnormal heartbeat can be traced to a magnesium deficiency and these conditions respond well to magnesium supplementation.
My husband and I both have serious heart conditions. Even though magnesium insufficiency causes arrhythmias and coronary artery disease, not one of our cardiologists nor any other doctors have tested for or recommended magnesium for either of us.
I began taking magnesium supplements when I developed a heart condition and read the important of Mg in The Magnesium Miracle
.
I'm upping my dose now to deal with menopause insomnia.
Sleep in magnesium deficiency is restless, agitated and disturbed by frequent nighttime awakenings. However, all forms of magnesium are not equally effective. In a study of more than 200 patients, Dr. W. Davis used magnesium chloride as a possible means of combating insomnia. The researcher reported that sleep was induced rapidly, was uninterrupted, and that waking tiredness disappeared in ninety-nine percent of the patients. In addition, anxiety and tension diminished during the day. (W. Davis and F. Ziady, The Role of Magnesium in Sleep, Montreal Symposium).
The Chlorophyll Wonder Can Help
Chlorophyll (plant pigment and natural non-toxic wonder) is recognized as one of nature's riches sources of important nutrients and can help you increase magnesium.
Taking chlorophyll supplements is similar to eating tons of green leafy vegetables. It is an excellent source of calcium, helps in good blood circulation, is a cancer preventative, and helps in wound healing. Chlorophyll has been used for gastrointestinal problems, bad breath, anemia, and to help detoxify cancer-promoting substances.
Chlorophyll is available in capsules, tablets, liquid, sprays, green power drinks, barley grass powder, and wheat grass juice at any health food or vitamin store.